Features and Characteristics
Collection of visuals:
Forend styles:

Left to right  Push Button, Dogs Head, Clamshell, Estucheon
(DS grade plain wood friction fit not shown)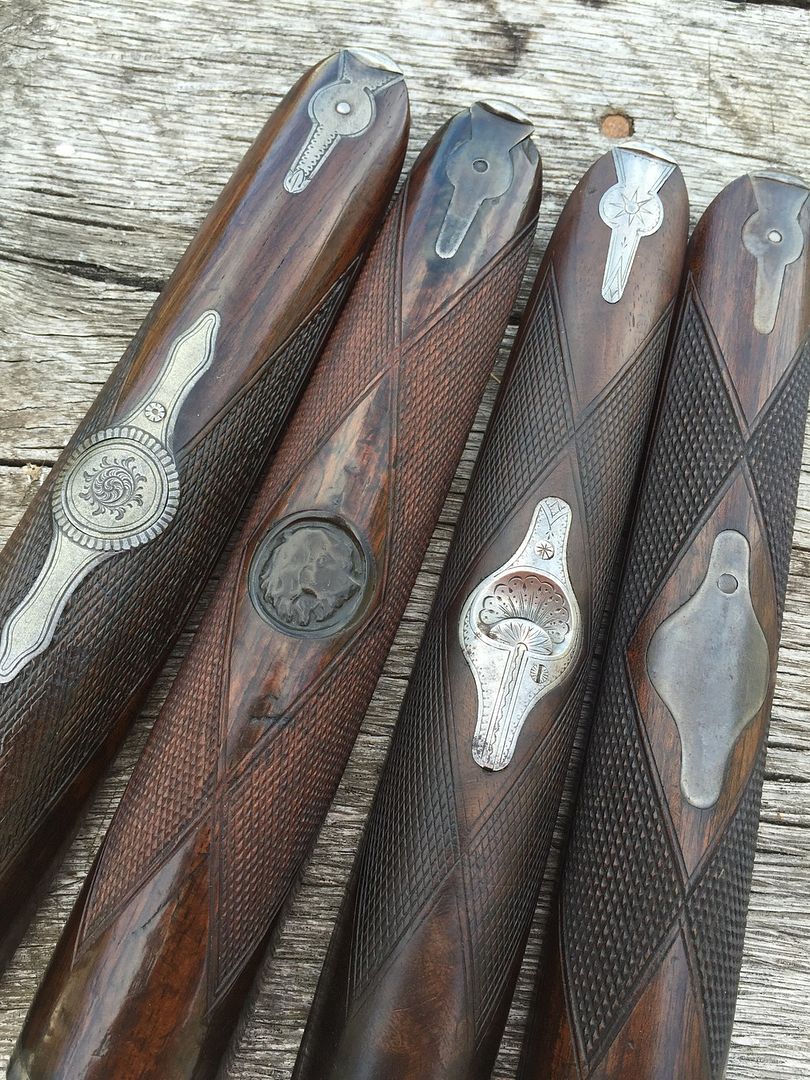 Close up of spectacular Dog's Head estucheon

16 ga Frame with "XX"  mark found on 16 (most?) & 20 (all?) ga guns.

Note: Standard Serial # marks, grade stamp and Krupp Steel marking

(xx said to be found on 12's too. Haven't seen it - send me a pic?)
Ithaca Produced D grade Labeled "Lefever Arms Co, Inc"